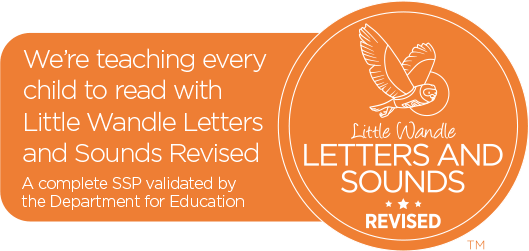 At Willowbrook we teach our children to read using synthetic phonics.  The phonic scheme that we use in EYFS and KS1 is Little Wandle – Letters and Sounds Revised.  Phonics teaching begins in Nursery with 'Foundations for Phonics'; letter/sound correspondence and whole word reading is introduced in the first term of Reception, continuing into Key Stage 1.
Children identified in Reception and Year 1 as in danger of falling behind are immediately identified and daily 'keep up' sessions are put in place – sessions follow the Little Wandle Letters and Sounds Revised programme. 
If you are a parent and would like more information about how to support your child with phonics at home, please follow this link to find the Reception and Year 1 overview as well as videos of the sound pronunciations and other helpful resources. 
https://www.littlewandlelettersandsounds.org.uk/resources/for-parents/