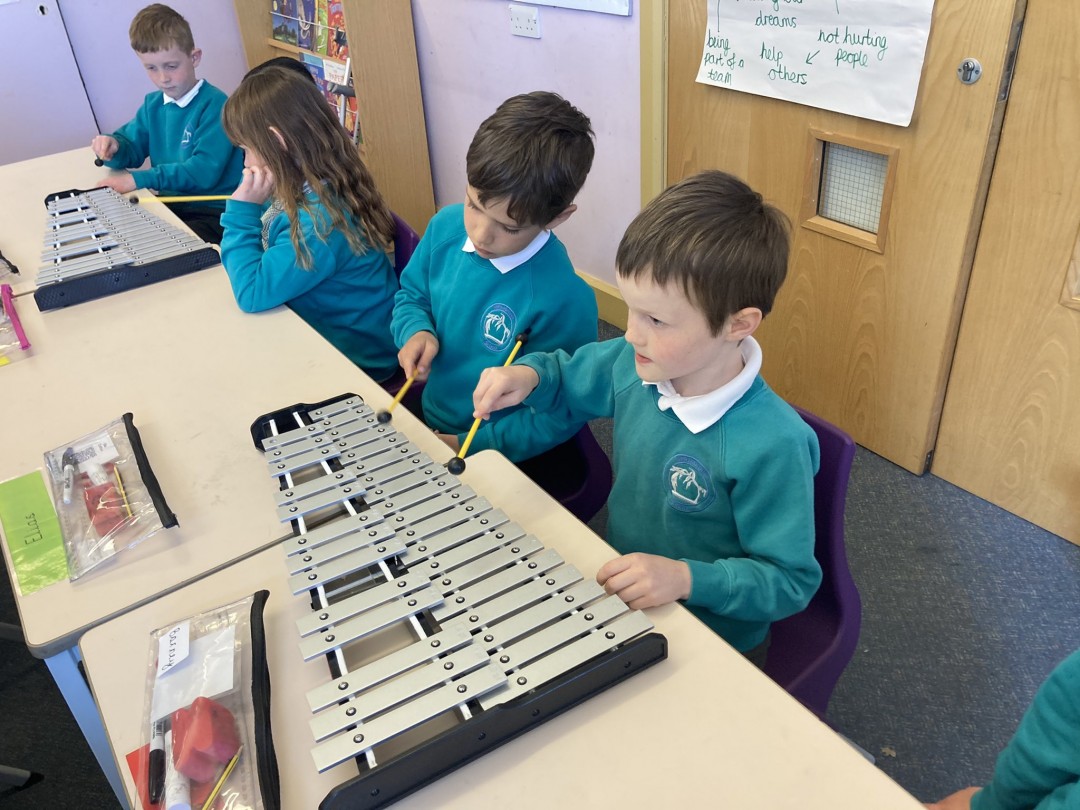 Our aim is that pupils at Willowbrook School:
Perform, listen to, review and evaluate music from a range of genres, styles and traditions;
Learn to sing on their own and with others and have the opportunity to learn a variety of instruments including appropriate musical notations;
Will acquire a solid understanding of how music is created, produced and communicated by having opportunities to listen, appraise, compose, improvise and perform;
Explore the following musical elements: pitch, duration, dynamics, tempo, timbre, texture and structure (and use this vocabulary confidently during lessons). 
At Willowbrook School, we use the Charanga scheme of work. Alongside this Music curriculum, each year group will also have access to a weekly singing assembly for 30 minutes, as well as other singing opportunities in the classroom wherever possible. If your child is interested in individual music lessons, please click here for more information. 
There are three attachments below:
1. A vertical progression map showing the units children will study in Music during their time at Willowbrook. 
2. A more detailed progression map that gives further information about the specifics of teaching within each unit. 
3. An example 'listening curriculum' document for Year 2. We have these for every year group to ensure children are exposed to a wide range of music during their time with us.